Our Technology
Our proprietary mobile app platform allows you to build customized mobile apps in days—not weeks or months. With the utmost extensibility, the VisitApps platform gives you the most flexibility to meet your mobile needs.
Keep Visitors Connected


Your information is always up-to-date and easily accessible anytime, anywhere. Push your updates live without the need to resubmit to the app store.

Direct People to Attractions


Guide on-site visitors to partners by integrating or manually entering your destination's points-of-interest and distinctive venues.

Supplement Your Visitors Guide


Add a digital component to the marketing of your visitors guide and tap into millennials seeking your info on their mobile devices.

Pinpoint Your Destination


Finding your destination's venues is a thing of ease thanks to in-app maps, geofencing technology and turn-by-turn directions.
ULTIMATE EXTENSIBILITY
Platform extensibility is important because it means you have the ultimate flexibility when it comes to making your app do more for your organization. Through 100+ integrations with the most popular online services (like Facebook, YouTube, Twitter, and more), we make your job easier and your content updates seamless. Save time with content input and management by pulling in existing content. Plus, we provide custom integrations so you can refresh your content through the CMS you already use today.
With more built-in integrations than any other app provider, the VisitApps platform is without limits.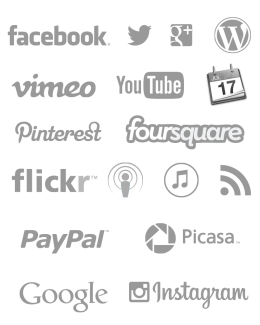 UP-TO-DATE APPS
Our team of developers are always staying ahead of the latest mobile trends to bring you a clean, organized app that makes your brand look good. With regular enhancements to the UI/UX, your app is not only the best it can be on the back-end, but it's also visually appealing to users for increased engagement.
And because VisitApps are all built on a single platform, updates are made across all apps—without any extra work on your part.
REGULAR MAINTENANCE & ENHANCEMENTS
Like a brand new car that depreciates in value the second you drive it off the lot, custom apps immediately decrease in quality after launch. VisitApps is different. Our platform enables us to improve all customers' apps at once—so your app is constantly improving over time.
Through regular maintenance to fix bugs, improve features, and stay relevant with new technology trends, your app receives a refresh every 16 weeks, helping you stay current, compliant, and accurate. The best part? You don't have to do a thing.